John Taylor
The lighting for the John Taylor offices was designed in collaboration with ME Architects using a number of our lighting brands. For task lighting we used profiles from Molto Luce such as the Log Out as well as a special wooden pendant from Tunto Design.
The decorative lighting included brass fittings from Vesoi as well as the Counterbalance from Luceplan which was used to illuminate the John Taylor logo in the reception area.
The effect lighting in the corridor was achieved using a high power, white label, track light. The general lighting on the ground floor also consisted of a white label brand, the downlights were customised in house to match the ceiling.
Client

John Taylor

Skills

Designer: ME Architects
Lighting Design: Glow Projects & ME Architects
Lighting Supply: Glow Projects
OTHER PROJECTS
Casumo
Featured, Office
KPMG
Featured, Office
GIG
Featured, Office
Catena
Featured, Office
John Taylor
Featured, Office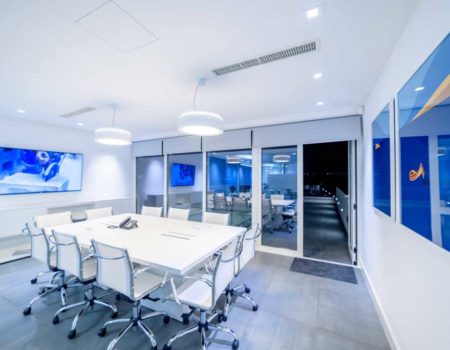 Trimer
Featured, Office
Realm
Featured, Office
Dunder Offices
Office