Catena Media
Catena Media was one of the largest projects we worked on in 2018. The project consisted of 4 floors measuring 1000 m2 each. 3 of the floors are work areas whilst the remaining space consisted of a canteen, gymnasium, chill-out area and reception space.
The lighting design of the project was carried out in close collaboration with ME Architects over a stretch of time. All areas were tested in our lighting software to make sure we were achieving the best results.
As for fittings we used the Molto Luce Log Out in customised lengths for the work desks. For the general areas, the Ride from Molto Luce was used in various lengths and configurations, customised to suit the space, using a mix of linear lighting as well as Dash spotlights. We also incorporated some recessed lighting, using the Smart family from Super Modular. The whole set up was connected to an intelligent lighting system on DALI dimmers.
A lot of decorative fittings also went into this project. We used a number of brands including Artoru Alvarez who provided us with beautiful customised wooden pendants, Molto Luce and B-Lux which was used to illuminate and decorate the canteen.  
We also used several metres of LED strip for effect lighting.
Client

Catena Media

Skills

Architect – ME Architects
Lighting Design - MEArchitects & Glow Projects
Lighting Supply – Glow Projects
Photography – Analise Farrugia
Catena Media
OTHER PROJECTS
Casumo
Featured, Office
KPMG
Featured, Office
GIG
Featured, Office
Catena
Featured, Office
John Taylor
Featured, Office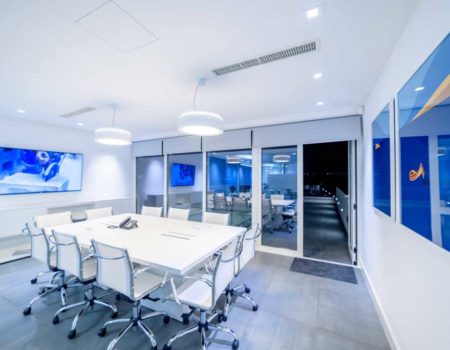 Trimer
Featured, Office
Realm
Featured, Office
Dunder Offices
Office